Table Of Contents
Demelza Hays
Demelza Hays
---
contact: demelza.hays@uni.li
work: Epiphany AG
GPG: 2701C763
12C1 E383 5E06 E92E 6788 A876 BED9 3FDC 2701 C763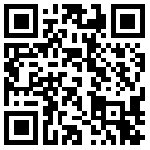 Academic whereabouts
---
I am a Ph.D. student in the Business Economics program at the University of Liechtenstein.

In 2015, I received my master's degree in economics from the Toulouse School of Economics.

From 2008 until 2012, I completed my bachelor's degree in economics at the University of South Florida.
Research
---
I work on Blockchain technology and Bitcoin. Specifically, I am researching the role of cryptocurrency in asset management.
Teaching
---
• Cross-Faculty Lecturer: Bitcoin and Blockchain Technology. University of Liechtenstein. Summer Semester. 2017

• Master's Elective Lecturer: Financial Services. University of Liechtenstein. Summer Semester. 2017

• Teaching Assistant. Business Statistics II. University of South Florida. 2011-2012
For Fun
---
I help organize meetings for the Blockchain club in Liechtenstein. The meetups take place at the Café in the Kunstmuseum in Vaduz. Registration can be found here. Outside of cryptocurrency, I am interested in the paleo diet and permaculture gardening. I also enjoy reading fiction and cooking.
About Bitcoin
---
Blockchain technology and digital currencies enable users to generate units of currency and transfer funds without intermediaries. With a market cap of approximately $9 billion, Bitcoin is the largest decentralized digital currency on the market. Banks, stock exchanges, and investment funds are taking notice of this innovative technology. Sophisticated instruments for investing in cryptocurrency have emerged including publicly traded Bitcoin funds, ETFs, uncollateralized lending, and arbitrage opportunities.